Events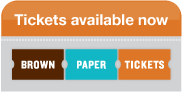 Click on an event in the calendar list below for details.
Taste of History
The 7th annual Taste of History Champagne Brunch & Social is Saturday, August 18, 2018 at Headwaters Center in Winter Park.
Click here to for a special thanks and some photos from the 2017 Taste of History >>
Then and Now Exhibits
Have you seen one of the many series of Then & Now photography exhibits around Grand County? Check them out while they're still on display. Click here for details about Then & Now exhibits >>
Aug
1
Wed
Fraser Valley Library Hosts A to Z Children's Local History Art Exhibit

@ Fraser valley library
Aug 1 @ 10:00 am – Aug 31 @ 6:00 pm
Stop by and enjoy the month-long celebration of Grand County history taken from the Grand County Historical Association children's picture book, A to Z: Your Grand County History Alphabet, written by Penny Rafferty Hamilton, Ph.D. Art exhibit is available in the Urban community room when room is not in use during regular library hours. GCHA A to Z book is available for purchase at our museum gift shops.