Events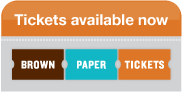 Click on an event in the calendar list below for details.
Taste of History
The 7th annual Taste of History Champagne Brunch & Social is Saturday, August 18, 2018 at Headwaters Center in Winter Park.
Click here to for a special thanks and some photos from the 2017 Taste of History >>
Then and Now Exhibits
Have you seen one of the many series of Then & Now photography exhibits around Grand County? Check them out while they're still on display. Click here for details about Then & Now exhibits >>
Aug
16
Thu
Deadman's Grave: A Tale of the Wild West and a Search for the Truth

@ Pioneer Village
Aug 16 @ 12:00 pm – 1:00 pm
Deadman's Grave: A Tale of the Wild West and a Search for the Truth
In 1883, political and personal tensions were high in Grand County, Colorado. On the morning of July 4th, a group of county officials were traveling down the road after breakfast when they were ambushed by masked gunmen. A swift gunfight ensued, the result of which left only one man alive, William Redman. Rumors of the man's fate were numerous. Where did he go? Did he survive? Over 120 years later, archaeologists stumble onto an unmarked grave which may be his. Find out what happened after the historic Grand County shooting, what was said to have happened to Redman, and the questions that are still left that only archaeology can answer.
Free for members, $5 for non-members.
RSVP 970.725-3939 or serena@grandcountyhistory.org
Sep
7
Fri
Pre-School Aviation History Adventures

@ Granby/Grand County Airport
Sep 7 @ 10:30 am – 11:30 am
Fun day for pre-schoolers & family & friends to visit their local Grand County Historical Association Aviation Museum to learn about airplanes and local fun history projects.
Price: Free
Granby/Grand County Airport–Emily Warner Field Aviation Museum
In the historic Rocky Mountain Airways airline terminal