Events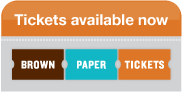 Click on an event in the calendar list below for details.
Taste of History
The 7th annual Taste of History Champagne Brunch & Social is Saturday, August 18, 2018 at Headwaters Center in Winter Park.
Click here to for a special thanks and some photos from the 2017 Taste of History >>
Then and Now Exhibits
Have you seen one of the many series of Then & Now photography exhibits around Grand County? Check them out while they're still on display. Click here for details about Then & Now exhibits >>
There are no upcoming events to display at this time.